Z was cruising around, Redwood, Modesto, Vallejo - only little do we know about the place he lived over the years, but if he took a cab from Geary/Manson to Washington/Maple in the evening, he might've been on his way home?
I think he cannot have been very much consistent in his life style, maybe even didn't finish his merchant marine program. Elaine Faye Lehtinen was seen gardening - presumably after her work - on June 15, 1976 and got missing during the same night. Elaine was working as an officer with 'secret' clearance, but I don't know if she had confronted e.g. Z with something inconvenient the Monday before she disappeared..
Her house was untouched, bike/car and personal belongings (wallet!) still there. There was no sign of a fight or something. She could've been lured into some's car and I guess she knew that person - otherwise she might have resisted quite loud..
At least she didn't leave her home for own reasons as she had gone without her purse. There was no fight and no break-in into the house either. Last she was seen gardening, therefore already outside of the building. For sure she would've screamed out very loud if she had just been kidnapped (except someone used chlorophorme or similar). Her building (1500 Park
wood
St., Napa) is close to some fields, she could've been lured over there, too.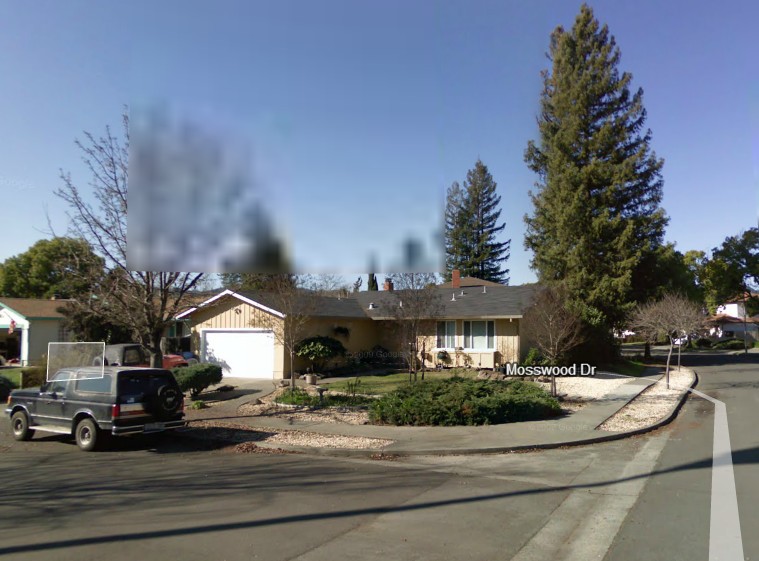 (picture shows the end of Parkwood Street which actually starts with no. 1501 on one side and no. 1510 on the other side - both houses look almost the same - continuing the street is a small park with fields behind it)
QT